Bojacá, Cundinamarca, 2 de noviembre de 2022.
El pasado 27 de octubre de 2022 en el salón principal del Country Club de Bogotá, se celebraron los 60 años de SB Talee, compañía dedicada al fitomejoramiento de claveles y distintas especies del género Dianthus y a la propagación y comercialización de sus innovadoras variedades en Colombia y un gran número de países en el mundo.
Más de 280 invitados asistieron al evento de conmemoración en el que además se honró la partida de su fundador, el Duque Forese Salviati, un hombre excepcional, de excelentes valores y virtudes que amó a Colombia, a su gente, y fue un apasionado de las flores. Es por eso que en esta celebración se conmemoró el legado de Don Forese, que hoy en día trasciende en la floricultura mundial.
Los reconocimientos otorgados por el Gerente General, señor Celiar Noreña y su esposa Sandra Medina dieron inicio al evento. Ellos destacaron la labor de su fundador y otras 16 personas entre empleados y clientes que han acompañado a SB Talee desde sus inicios. El presidente de Asocolflores, doctor Augusto Solano, en representación de la Asociación sorprendió al público con un sentido reconocimiento a SB Talee de Colombia otorgándole una placa conmemorativa por sus 60 años
Una magnifica conferencia dictada por el breeder y biólogo italiano Andrea Mansuino titulada: " Fitomejoramiento genético de las flores: Una historia auténticamente italiana" narró los acontecimientos del fitomejoramiento desde hace poco más de cien años en San Remo Italia, así como la importancia de la labor de los floricultores y fitomejoradores que tanto han aportado en esta industria.
Causó gran emoción entre los invitados el show de Opera que contó con más de 10 cantantes líricos en escena, quiénes transportaron a los asistentes por un viaje alrededor de Italia y Colombia con bellas interpretaciones en las que los personajes y la escenografía evocaban la arquitectura y los paisajes de ambos países.
Uno de los momentos más significativos del evento tuvo lugar cuando Celiar Noreña introdujo una nueva variedad de clavel rojo en honor al fundador de la empresa, bautizándola "Forese" : "¿Cuándo vamos a tener una verdadera variedad de clavel rojo estrella, que no tenga ningún defecto? Se preguntaba continuamente el Duque Salviati… Creo que la hemos encontrado. Tiene un ciclo de 26 semanas a pico, una flor de gran tamaño con más del 80% de grado selecto, se puede guardar 3 semanas en cuarto frio, viaja muy bien y tiene un color extraordinario. Es una responsabilidad muy grande para nosotros bautizar una variedad con el nombre de nuestro fundador" afirmó Celiar Noreña en su discurso.
La celebración culminó con un magnífico show de fuegos artificiales en el jardín frente al lago del club, el cuál cerró con el nuevo logo de la empresa SB Talee compuesto por los fuegos artificiales. Los invitados disfrutaron de una amena velada en la cual no faltaron los encuentros entre amigos, y los abrazos llenos de emotividad y sentimiento.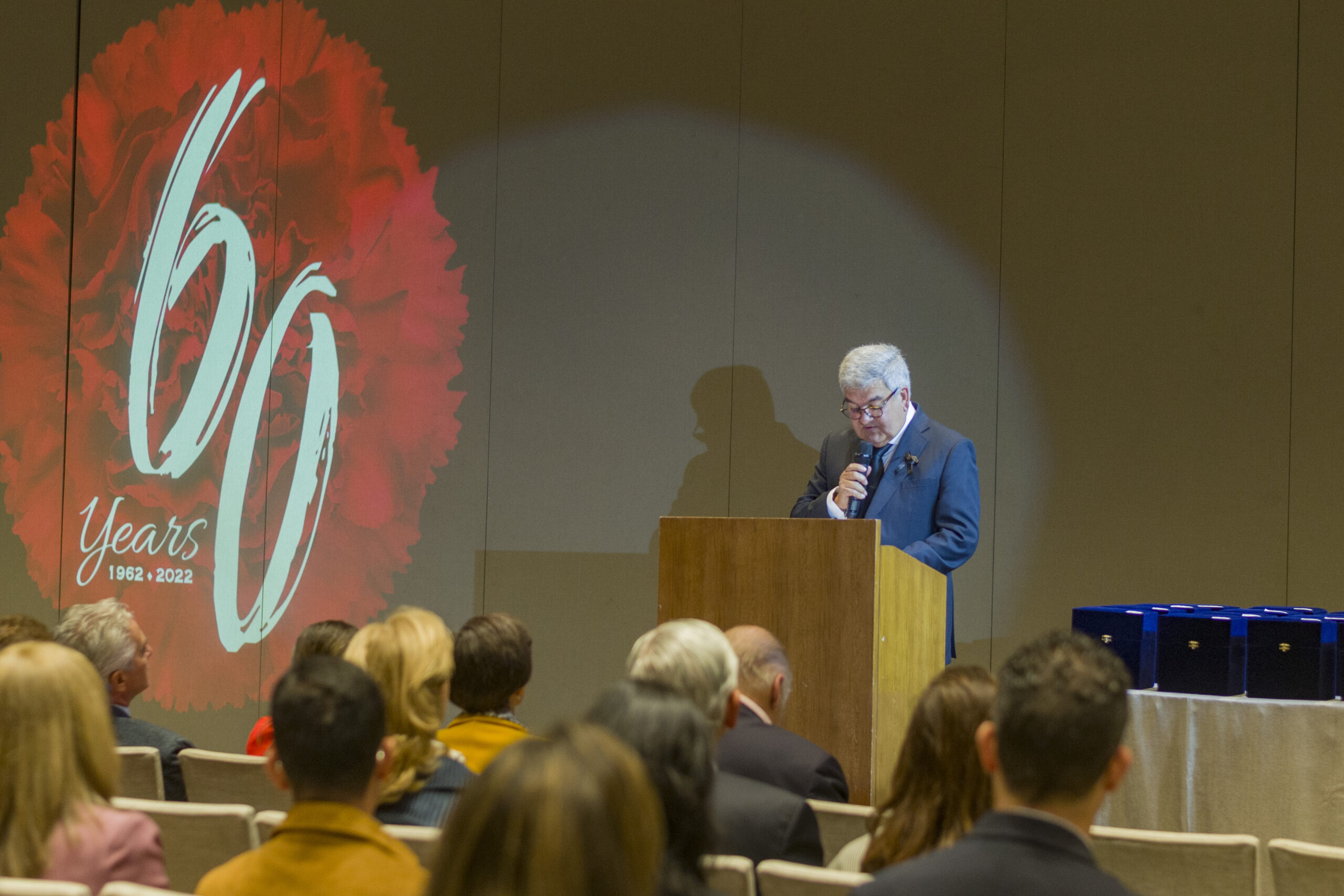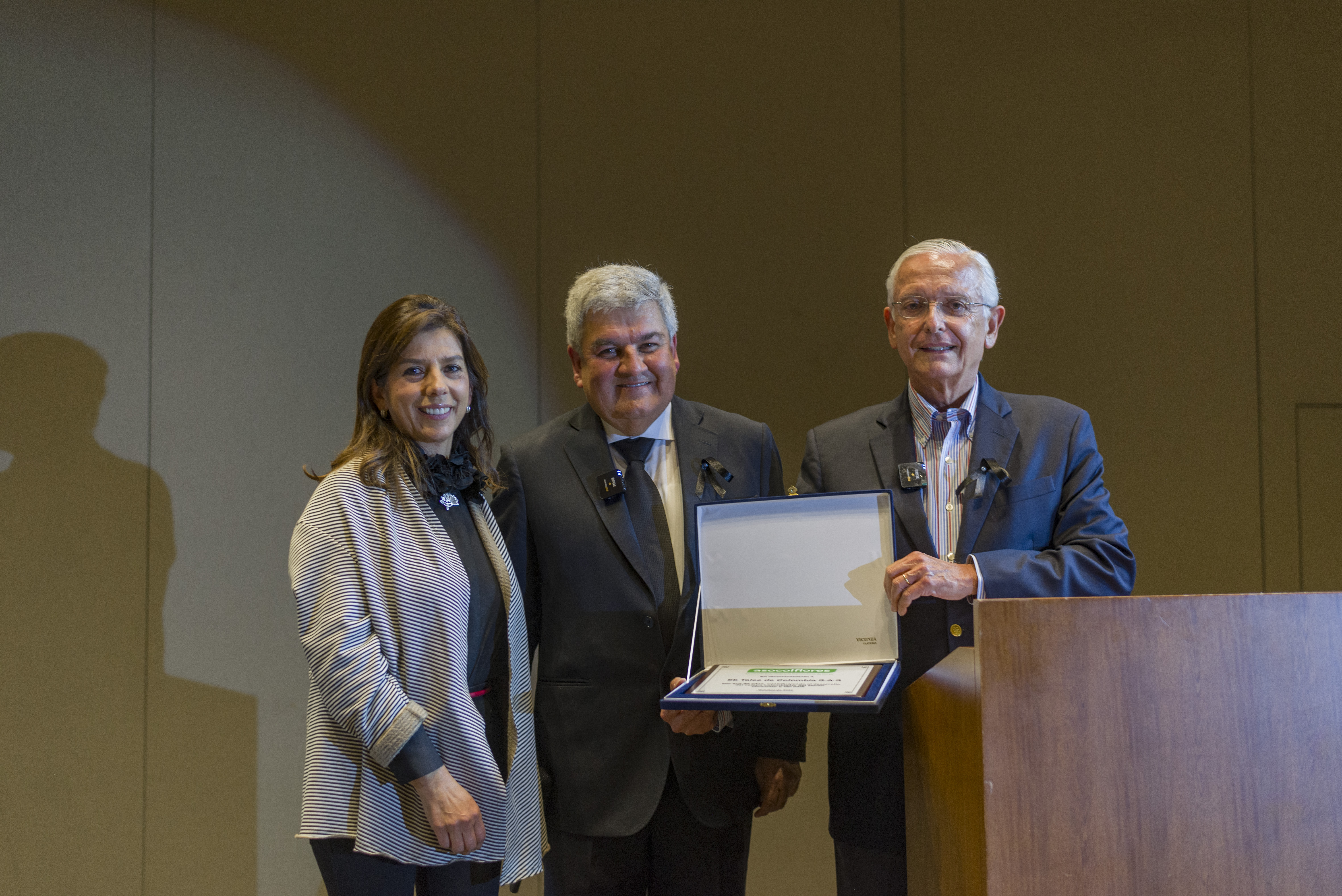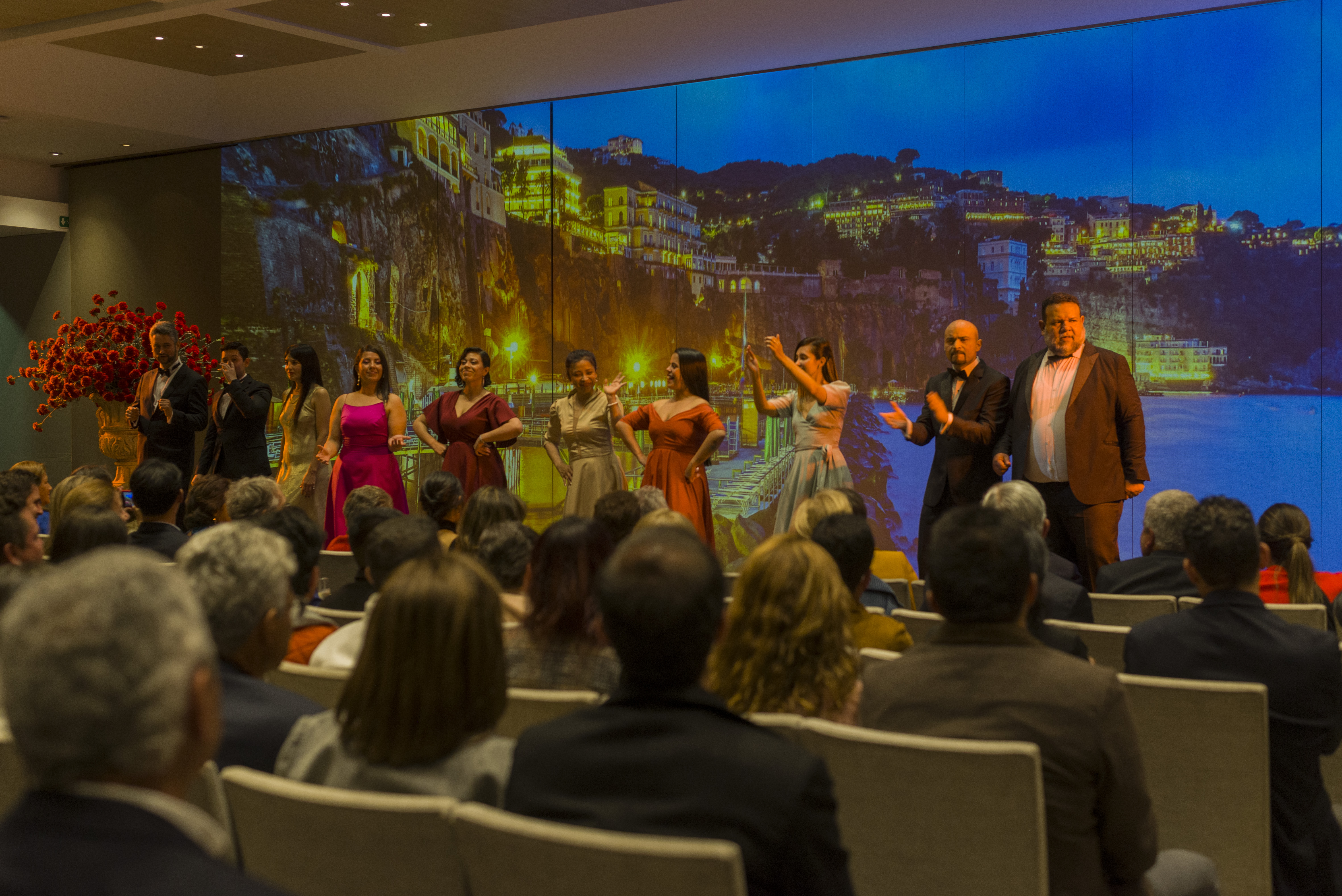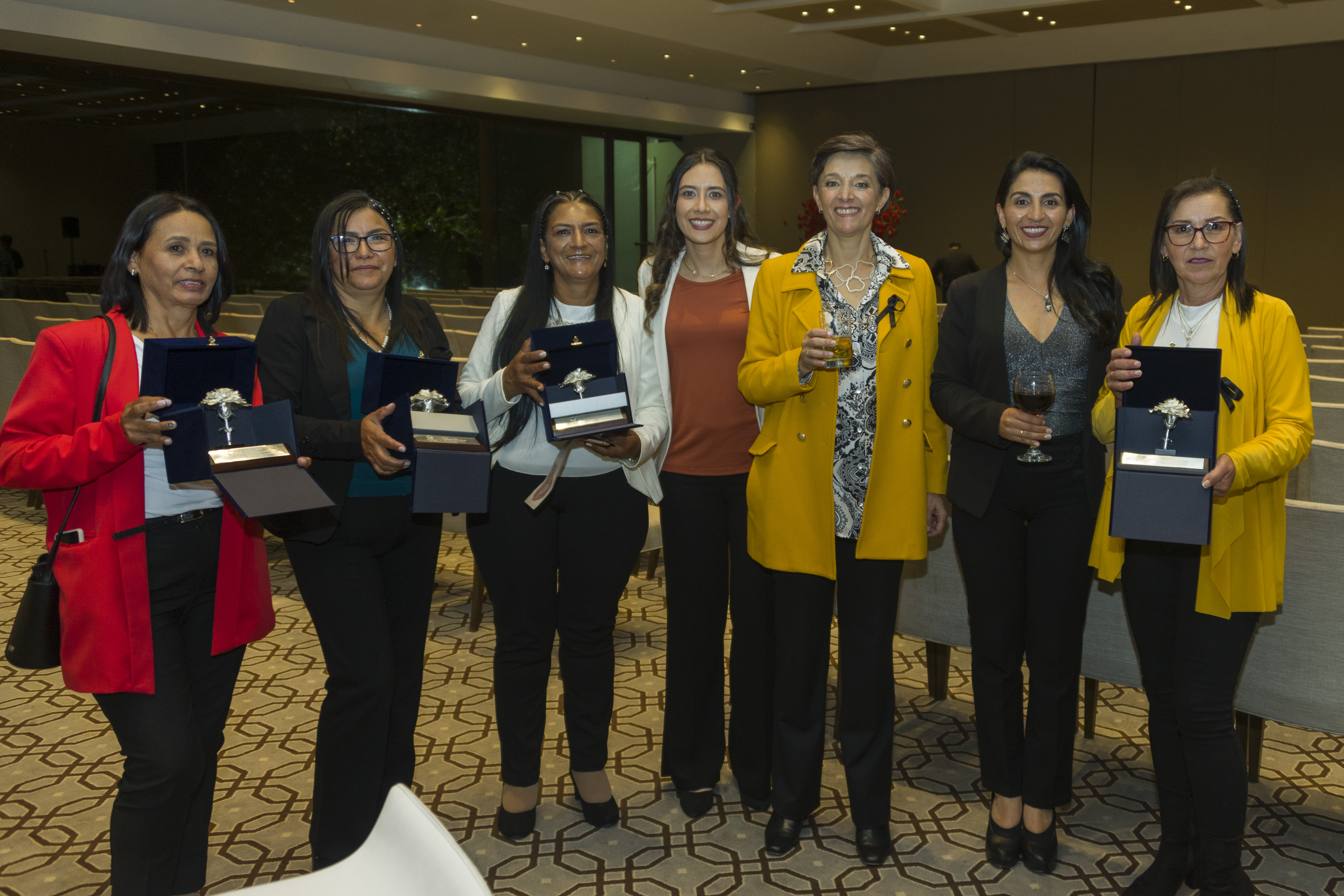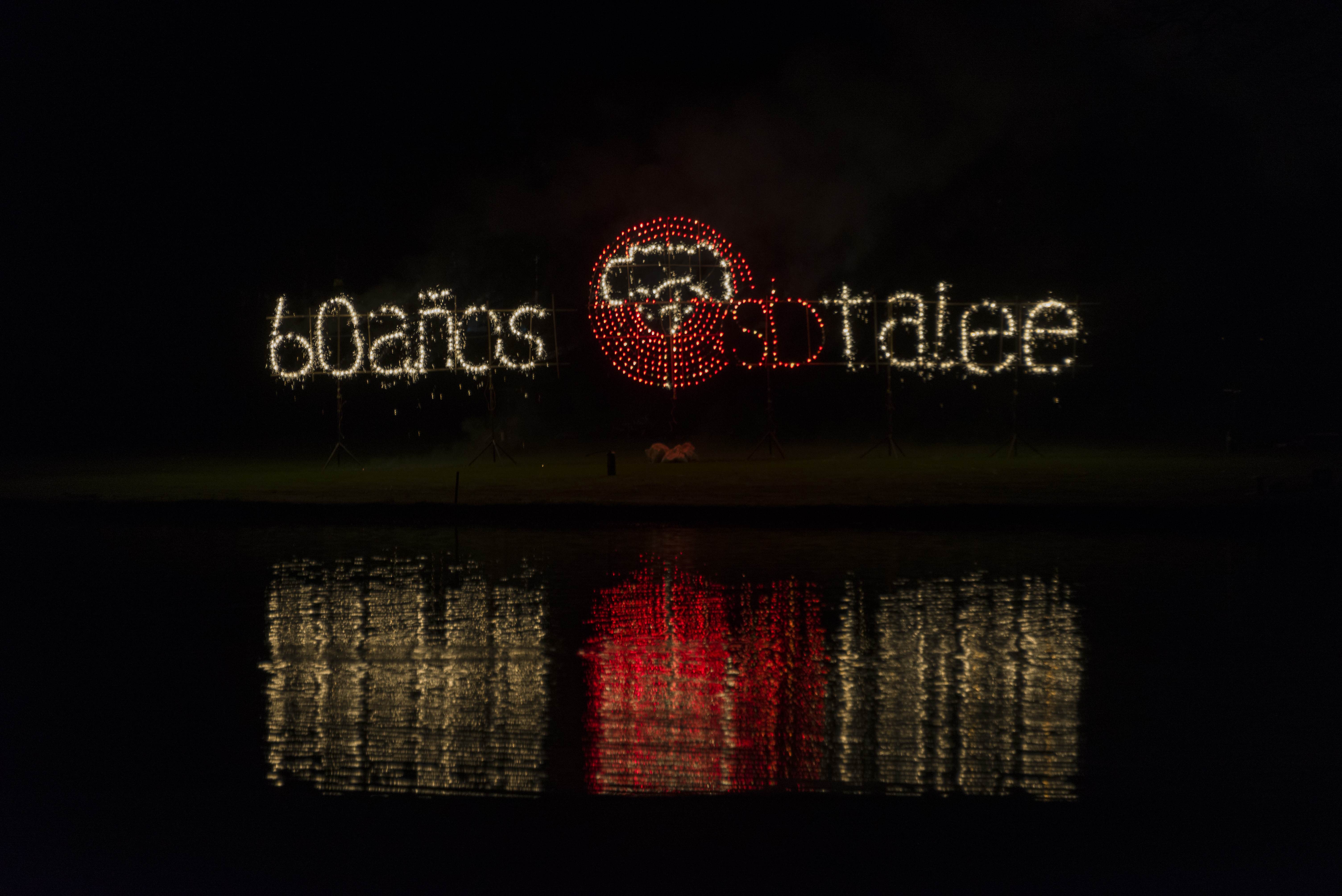 On October 27, 2022, SB Talee, a company dedicated to the breeding of carnations and different species of the Dianthus genus and to the propagation and commercialization of its innovative varieties in Colombia and a large number of countries around the world, celebrated its 60th anniversary at the main hall of the Country Club of Bogota.
More than 280 guests attended the commemoration event, which also honored the departure of its founder, Duke Forese Salviati, an exceptional man of excellent values and virtues who loved Colombia, its people, and was passionate about flowers. That is why this celebration commemorated the legacy of Don Forese, which today transcends in the world floriculture.
The event began with the awards given by the General Manager, Mr. Celiar Noreña and his wife, Sandra Medina. They highlighted the work of its founder and 16 other people between employees and customers who have accompanied SB Talee since its inception. The president of Asocolflores, Dr. Augusto Solano, on behalf of the Association, surprised the audience with a heartfelt recognition to SB Talee of Colombia by awarding a commemorative plaque for its 60th anniversary.
A magnificent conference given by the Italian breeder and biologist Andrea Mansuino entitled: "Genetic breeding of flowers: An authentically Italian story" narrated the events of plant breeding for a little more than a hundred years in San Remo, Italy, as well as the importance of the work of growers and breeders who have contributed so much to this industry.
The Opera show with more than 10 lyrical singers on stage, who took the audience on a journey around Italy and Colombia with beautiful interpretations in which the characters and scenery evoked the architecture and landscapes of both countries, caused great excitement among the guests.
One of the most significant moments of the event took place when Celiar Noreña introduced a new variety of red carnation in honor of the company's founder, naming it "Forese": " When are we going to have a true star red carnation variety? Duke Salviati kept asking himself… I think we have found it. It has a 26-week cycle to first flush, a large flower size with more than 80% select grade, it can be kept in cold storage up to 3 weeks, traveling very well and with an extraordinary color. It is a great responsibility for us to name a variety after our founder," said Celiar Noreña in his speech.
The celebration culminated with a magnificent fireworks show in the garden in front of the lake, showing at the end the new company logo composed by the fireworks. All guests enjoyed a pleasant evening with plenty of meetings between friends, and hugs full of emotion and feeling.