SB Talee is extremely proud to have won the Silver Prize on the Young Plants category of the AIPH International Grower of the Year 2023 Awards
The AIPH IGOTY award recognizes and celebrates the achievements of exceptional plant growers from around the world. The "Young Plants" category recognizes the best young plants produced in nurseries, highlighting the importance of quality and consistency in the industry.
As a leader in the floriculture industry, SB Talee provides the highest quality plants to customers around the world. As a company we pride ourselves on our innovative growing methods which allow us to produce young plants that are healthy, vigorous, and of the highest standard.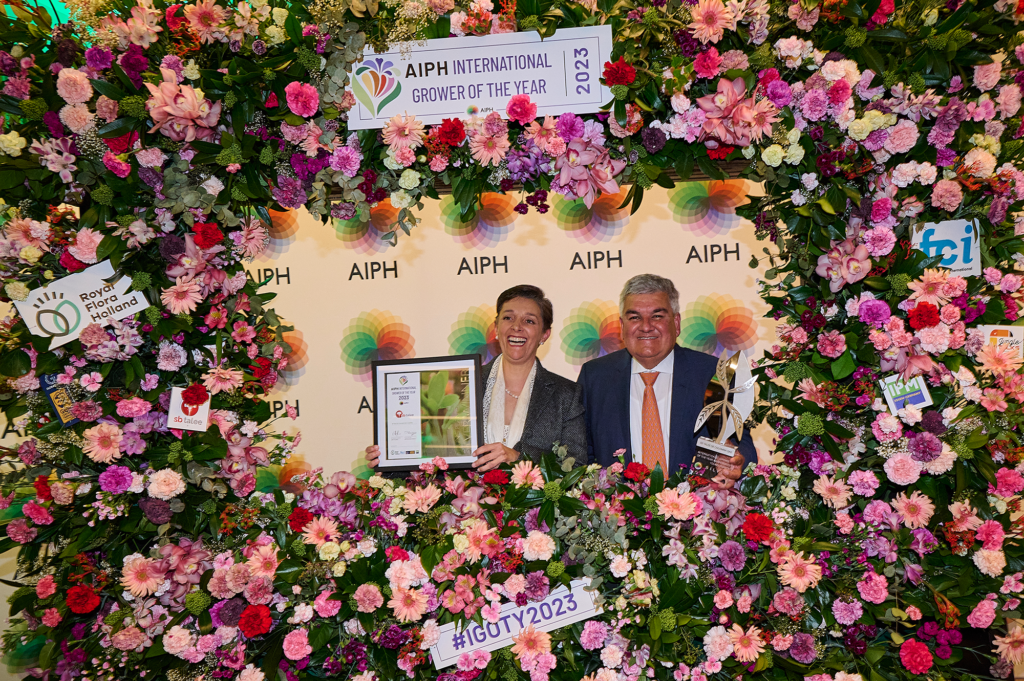 At SB Talee, we are committed to innovation and constantly pushing the boundaries of what is possible in the flower industry. One area in which we have made significant strides is in the breeding of new varieties of the dianthus species. We understand that the demand for new and unique plants is constantly evolving, and we are committed to staying ahead of the curve.
Our dedicated team of breeders have been working tirelessly to develop new and unique varieties of dianthus. Innovation in breeding new varieties of the dianthus species is a process that requires a significant amount of work and commitment. This multi-year process involves selecting, crossbreeding and testing of various plants with desirable traits, such as color, shape, and size, before a new variety is released to the market. The result is a new and improved dianthus variety that is more resilient, disease-resistant, and attractive to consumers.
Receiving a silver medal in this highly competitive category is a significant achievement for SB Talee and demonstrates the company's commitment to producing top-quality young plants. The award is a testimony to the hard work and dedication of the SB Talee team over 60 years.
This achievement is a great honor for SB Talee, and the company is committed to maintaining the high standards that have earned it this recognition. We look forward to continuing to provide top-quality young plants to customers worldwide.

https://aiph.org/event/igoty-2023/